Hear What People are Saying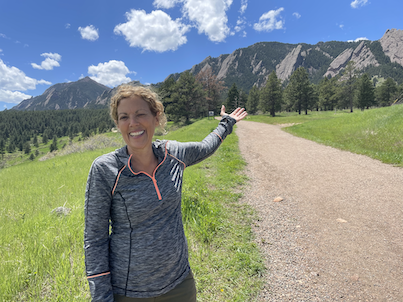 Endorse Tara Winer for Boulder City Council
We often vote for candidates based on what we hear from the people we know and trust. Endorse Tara today.
To see the full list of Tara's Endorser's, click here
---
Quotes from Tara's Endorsers
Elected Officials
Judy Amabile, Colorado State Representation HD49
I enthusiastically support Tara Winer for Boulder City Council. If there is a better solution to a problem, Tara is a leader who listens and works to bring forth solutions–no matter who suggests them. That is the Magic of Tara Winer.
Junie Joseph, Colorado State Representative HD10 & Boulder City Council
Tara is a thoughtful and awesome leader. She has served the people of boulder well. I am grateful to have served on City Council with Councilmember Winer. I am in full support of her re-election to the City Council.
Ashley Stolzmann, Boulder County Commissioner
Councilmember Winer is a tireless advocate for the Boulder community. She is a collaborator, problem solver, and excellent partner.
Matt Benjamin, Boulder City Council
I am excited to endore my council colleague and friend Tara Winer because she has the tenacity to leave no stone unturned. She actively seeks ways for council to find a middle ground when council is split on an issue. In our short time on council Tara has grown tremendously as a leader and deservies another term in serving our community.
Rachel Friend, Boulder City Council
It's been a joy to serve with Tara, and I am happy to endorse her for re-election. She is working tirelessly for all who live in our community, and we would be silly not to bring her back for 4 more years!
Mark Wallach, Boulder City Council
There are a few qualities that go into being a successful member of the Boulder City Council. You need to have a capacity for work – a lot of it; you need to be able to work effectively with your colleagues; and you need to have a clear set of values. Tara checks all of these boxes. She also has a passion for improving the lives of those who live in Boulder, no matter their ethnic background, economic status or sexual orientation. Improving lives is the primary function of any elected official. That is her mission and that is why I am happy to endorse Tara for reelection.
Board & Commission Members
Charles (Chuck) Brock, Chair of Parks & Recreation Advisory Board Chair
Tara is willing to listen to arguments, weigh them appropriately, and come up with responsive solutions that are based on facts and compassion. Just what Boulder needs on Council!
Trudy Turvey, Colorado Chautauqua Association Board of Directors
I have worked with Tara on another board and found her to be straightforward, willing to speak about difficult issues and dedicated to finding solutions for the good of the organization.
Star Waring, Colorado Chautauqua Association Board of Directors
She has the right priorities and will get results.
Former Electeds, Board, & Commission Members
Sam Weaver, Former Boulder Mayor
Tara is an outstanding community leader because she is a great listener. Tara's work on Council combines pragmatism and compassion to build a Boulder that is supportive and safe for families of all backgrounds and businesses of all types. I'm an enthusiastic supporter of Tara Winer for Boulder City Council.
Matt Appelbaum, Former Boulder Mayor
Although Tara started her first term on Council with much to learn and uncertain views on some important issues, she quickly and energetically became a supporter of key approaches to resolving our most critical issues, including housing and transportation, and fostering a more diverse community.
Jan Burton, Former Boulder City Council
Tara works hard to understand the issues and represent a broad group of constituents.
Macon Cowles, Former Boulder City Council
Tara, you really want to figure things out for our City, and are working hard to do just that. You are an active listener, and very curious. Thank you for your service.
Gordon Riggle, Former Boulder City Council
I'm grateful for her sensible leadership on council.
Raj Seymour, Former Chair of Parks & Recreation Advisory Board
During my years on the Parks and Rec Advisory Board, I appreciated her insights, reflections and willingness to see all sides. She is an asset to our community and I look forward to having her on the City Council for many years to come.
John Spitzer, Former City of Boulder Planning Board Member
Tara is engaged, knowledgeable, but most of all compassionate toward others and the city of Boulder itself.
Sean Maher, Former CEO of the Downtown Boulder Partnership
I appreciate Tata's hard work and her balanced approach to tough issues on Council. She's been a voice of reason and a great addition!
Community Members
Daniel Aizenman
I am proud to endorse Tara Winer for City Council in Boulder due to her exceptional listening skills and pragmatic approach to governance. Tara possesses the unique ability to truly hear and understand the concerns and aspirations of the community, making her an ideal representative for our city.
Siga Andrew
Tara has taken time to discuss my concerns in person, setting aside time from her very full days. I greatly respect someone who takes the time to listen and respond.
Meghan Bach
Tara works hard in support of best practices and solutions for what are our key issues in Boulder. I'm grateful for Tara's commitment to our community.
Peter Barlerin
Tara stands for all the things important to our community, including sensible development, safety and security, compassion for those less fortunate, and local solutions to the challenges of a changing climate and environment.
Doug Bendt
Tara is a dedicated public servant, committed to making Boulder a better place to live. She has already made a difference in her first two years on the City Council. I can't wai t to see what she will do in her next four years.
Sonia Bendt
Dedicated to safety. Safety is important. I love the fact that Tara focuses on safety as one of her goals. Security for Boulder residents and businesses is important. To be safe physically, emotionally and environmentally impacts everyone in Boulder. Vote for Tara!
Shelly Bobbins
Asks pertinent questions and is concerned about tenants and problems in affordable housing
Kim Boston
Thoughtful governance!
Betsy Broder
I feel she is extremely capable of bringing both sides of the aisle together.
Debra Chernoff
Tara cares deeply about Boulder as a city and community. She's not only smart but also brings a lot of wisdom to the table.
Macon Cowles
She's a great listener, works very hard and is optimistic about our future together.
David Dadone
Tara not only cares for what is important to our community but she authentically cares about arts and culture for the City of Boulder.
Betty Devine
I endorse Tara because she truly cares about Boulder and all of the various populations who live here. She is very interested and extremely helpful to residents in Affordable Housing. She is interested in the people who live here, their daily struggles, and most of all - she wants to serve - and help - those who need it. She is a sparkling representative of caring humanity. Please vote for Tara!
Roz Dorf
I think Tara's views on issues are important for the City of Boulder.
Chris Drummond
I endorse Tara Winer for re-election to Boulder City Council. Tara has been an asset on the City Council and has advocated for safety and crime reduction. Her approach to these important issues has not only been proactive and pragmatic but also humane. I have been working on solutions to Boulder's encampment issue since last October and Tara has been much more responsive and constructive in helping to solve this issue. She is also effective at working with and compromising with other City Council members on important issues which is particularly effective in today's divisive environment. I am confident that if we had 9 Taras' on the City Council we could quickly solve some of Boulder's most pressing issues like safety, crime reduction, encampments, housing, etc. I would strongly encourage you to vote for Tara to keep Boulder a great place to live.
David Ensign
Tara is a great collaborator, leader, and listener. Everyone who has had the opportunity to work with her has had great thins to say about the experience. Tara should most definitely retain her council seat.
Jean Friedberg
I admire Tara's ability to explore all sides of an issue in depth – and to explain her reasoning – before casting a vote.

Tara is one of those people who defies categorization. She combines a love of community with a pragmatism born of observation and experience. I join those who look forward to Tara's continuing leadership as a member of the Boulder City Council.
Sarah Friend
Tara is a bridge builder. She doesn't see politics, she sees people.
Annie Fox
Tara is a dedicated member of the community with an ability to hear all sides of an issue and see reason.
Liz Fox
Tara is thoughtful, energetic and committed to ensuring that Boulder is a safe, vital and engaged community.
Sid Fox
Tara has worked tirelessly to ensure that Boulder is a safe, welcoming and economically viable place to live. She is open, passionate and a team player. She has proven to be a wonderful city council member and should be reelected.
Ebenezer Gedamu
Tara and her husband saved my families life which gave me the opportunities I have. Coming from a difficult situation in Ethiopia, I now have endless potential due to the generosity of Tara. I've only known her to have others interests in mind for the two decades I've known her.
Merrill Glustrom
Because Tara is interested in Boulder taking leadership in working for a sustainable environment and taking on the challenge of climate change. Also, Tara is respectful of others and civil discussion. Even if we disagree, Tara believes we can disagree agreeably.
Carla Graubard
Tara has the practical vision to understand what Boulder needs NOW & the ability to rally the troops to get it done.
Brent Grohman
Tara is a pragmatic leader that works to improve public safety and quality of life for the citizens of Boulder. She deserves re-election to provide representation for the everyday concerns of voters throughout the city.
Katharine Hauge
Tara is committed to common sense strategies that will help bring back our vibrant little city, making it safer for businesses to thrive and citizens to enjoy our outdoor spaces. She has proven to be available to local residents, hears our concerns, shows up to learn first hand about what is happening.
Zach Hunter
I proudly support Tara Winer for Boulder City Council. Tara is a dedicated and passionate leader who deeply cares for our community and consistently works to create positive change.
Leeann Hyland
Voting for Tara because we need a council who will work toward common sense solutions for providing a safer community for our residents, businesses, and their families.
Terry Keatley
I am endorsing candidates who are serious about doing something about the encampments and associated crime and lack of safety in Boulder.
Alexandr Khizver
Tara is a pragmatic leader who will protect what we all cherish about Boulder. She is a huge asset to the city. I enthusiastically endorse her.
Rex Laceby As a proud CU Buff, Boulder High School parent, Volunteer Wildland Firefighter / Technical Rescuer and active member of our Veteran community, I fully endorse Tara as she continues to be a voice of reason, innovation and common sense for Boulder. We need to protect our community and that requires leadership and commitment. Tara is both and more. She is also one of the only council members that actually responds to my emails and calls. We are blessed to have her leadership and commitment to our families, homes, animals and spaces.
Ryan Lapham
A voice of reason.
Beth Lesniak
I enthusiastically endorse Tara. She has shown impeccable judgment on a variety of issues and has a relentless commitment to preserving what is so special about Boulder while setting it up to flourish in the future. Tara is the balanced, practical leader we need on City Council. Our world is too polarized. We need leaders like Tara who can hold things together in the middle.
Jen Livovich
Tara Winer has the kind of leadership Boulder needs- Community centered and responsive to all.
Lyra Mayfield
She represents my values, is thoughtful and accessible, and is able to work well with all other Council members.
Kathleen McCormick
Boulder City Council and our community have benefitted from Tara's thoughtful and pragmatic approach to governing. She is solution-oriented and focused on helping direct Boulder toward a more sustainable, resilient, and livable city through her support for more affordable housing options, climate action, bike and pedestrian improvements, solutions for homelessness, and arts and culture to create a safer and more welcoming community.
Hope Michelsen
Tara makes an effort to listen to the citizens of Boulder. We need people in office who are willing to listen to and represent our residents.
Sara Mitton
A valuable member of Council to work towards Boulder's future.
Richard Monje
She is responsive, responsible, and fair.
Ann Norris
Tara Winer takes the time to research issues and arrive at good next steps and/or solutions! We need her on Boulder City Council!
Kerry Patterson
I think she can get things done being a likable intelligent enthusiastic woman.
Anne Peters
I support Tara Winer for Boulder City Council. We need more council members like Tara who are responsive to citizens, active and engaged, and who are taking action for the betterment of ALL Boulder residents.
Tom Phillips
Common sense leadership
Jerry Pinsker
She is doing a great job
Bev Pogreba
Tara always approaches issues from a fair & balanced point of view. Boulder has greatly benefited from Tara on city council.
Rabbi Charna Rosenholtz
Tara's thoughtful leadership continues to include partnership building, looking at an issue from multiple points of view, and deep curiosity about how policies effect and impact real people. She is the kind of leader that inspires and gets things done.
Marci Rosenthal
Tara understands that many seemingly well-intentioned ideas and policies actually cause harm to individuals and communities. She has voted wisely in her first term on City Council and I trust her to continue to use good judgment for Boulder.
Shari Roth
Tara consistently prioritizes public health and safety. She cares, is accessible to ALL community members, and works hard on council to find practical solutions. She understands that everyone should feel safe in their community, and that those struggling with behavioral health issues deserve to be supported with better treatment options.
Shelley Russell
Her work with homelessness. I had the pleasure of walking with her along Boulder Creek and discussing solutions to the issue.
Peggy Sands
I'm endorsing Tara because she is a common sense member of the council who puts pragmatism and workable solutions before ideology, and realizes the safety of the citizens of Boulder is a priority.
Michael Schreiner
Tara is a thoughful listener who represents all citizens, not just a faction.
Bruce Shaffer
Determining the City's policies requires thoughtful deliberation and sensible decisionmaking. That's Tara Winer.
David Shomper
She needs to win to save Boulder.
Amy Skaife
Tara cares deeply about this community. After writing council members about my very real safety concerns and crime, Tara took time to meet with me and hear my experiences.
Douglas Sparks
Tara is thoughtful and considered in her positions and is practical in examining issues while equally values driven.
Miriam Sproul
Tara has a thorough grounding in Boulder's issues and should be retained on Council. She gives high priority to community safety, and listens well as she seeks practical solutions.
Valerie Stoyva
I do think a candidate who tries to occupy the middle ground is valuable in this day and age.
Jill Vidas
Tara cares about the safety of our town
Stuart Walker
Hyperbole aside, we are at a critical juncture in Boulder. We desperately need reasonable and responsible representation on City Council, and can count on Tara to provide the leadership that Boulder needs.
Michael Whelan
For putting public safety in our public spaces first, for understanding that social/economic health hinges on public security, for valuing the decades of hard-fought efforts for environmental conservation to acquire these public parks. For standing up against property crimes. For valuing walkability and public access as a heart of what makes Boulder unique.
To see the full list of Tara's Endorser's, click here.